Menu navigation Myopia.Care
Here is a brief overview of the usage options you can choose after registration and what you can find where.
If you have any questions, please do not hesitate to contact us via our contact form.
Nick Dash explain Myopia.Care
Preview for the public questionnaire
Preview for the Pro Version
Preview for Myappia & MyoCalc
Account & Treatment setup
Patient records & how add measurements
Add new patients to your records
Show MyAppia & Eye Growth Curve
Upload patient measurements
Contact details in the specialist locator
Link to own website
Display of all contact details
Directions via Google Maps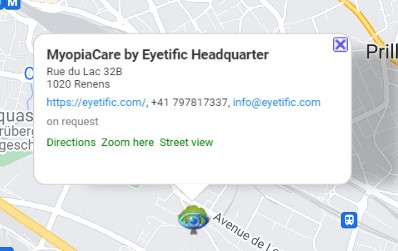 Use of graphics for visualization of progression

Patient data input via protocol or simplified use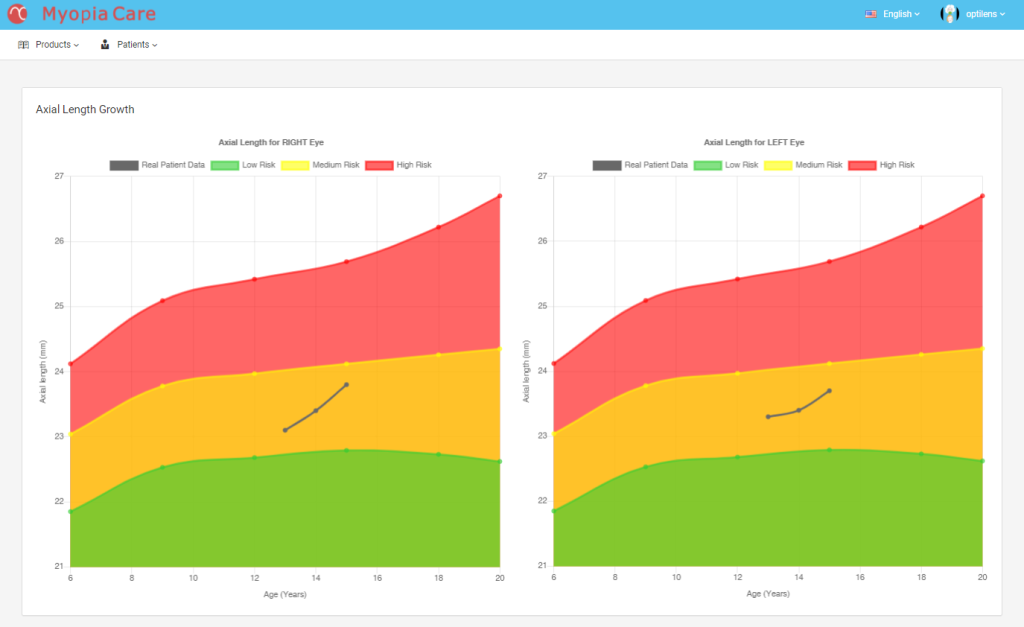 Print and save graphics with patient data
Patient record
Keep track of patient data and add new measurements.
Eye length growth curve
Analysis of the risk and assessment of the progression
Myappia Myopia Progression
Prediction and assessment of refraction