Data protection is important to us
From 25 May 2018, a new General Data Protection Regulation (GDPR) will apply in the EU. For this reason, we are updating our privacy policy and have made various changes to our website.
Today, we are updating our privacy policy which has been specifically adjusted to reflect the new regulation.
The most important changes have been made regarding data removal and anonymization.
What is new?
We update our privacy policy has been specifically adjusted to reflect the new regulation. By using our service, you automatically agree to our privacy policy.
The questionnaire data are automatically deleted every month if it has not been used/imported by an eye-care practitioner on the professional side within 180 days (six months). Or before by sending an EMAIL to the privacy manager.
The eye specialist can completely delete the patient's data in his protected area at any time in the Menu "My Records"

4. The eye care specialist can close his access and the data completely at any time in his profile or by using this LINK.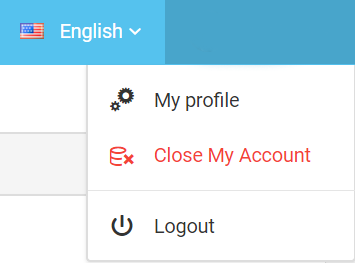 5. The user can delete his data from the public questionnaire with this LINK as long as the code was not imported by a specialist. The code is mandatory to proceed this process.

6. We do not ask for personal contact details of the patient. An individual assigned code from the specialist is sufficient for identification. All further information is required for our service.

All these processes are irreversible.
We assure you and your patients the highest us possible data protection.