The Team behind Myopia.Care
Pascal Blaser and Nick Dash have collaborated to form 'Myopia.Care' from innovative concept to implementation. Delivering 'Myopia.Care' they have created a mechanism to reduce the impact of the so called 'Epidemic of Myopia'.
Currently most Eye Care Professionals routinely follow the continual increase in myopia, year after year, without questioning methods that might slow this progress.
Modern science has given ECPs the methods to slow myopic eye progression and we have a duty of care to patients to consider these.
It is our mission to break down the barriers that restrict the adoption of myopia control strategies.
To achieve this we believe there needs to be a coherent message from patient to professional.
Supporting the process every step of the way with science and education.
This is achieved by delivering a clinical care pathway from child & parent to suitably trained 'Myopia.Care' specialist.
Providing and advising professionals of the scientifically proven techniques that have been shown to deliver effective control*.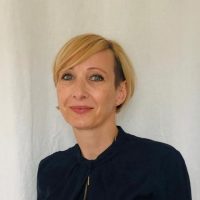 Owner, Administration & Design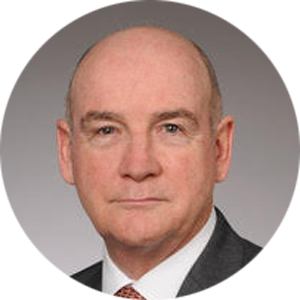 Chief Business Development Officer
BSc (Hons), MSc, FCOptom, PDipM.
Developing the future
Ross Grant is a founding partner of ToolBox Training and Consultancy, based in Zürich Switzerland. He is an optometrist who has worked in the optical industry for over 40 years in practice, research, marketing and general management. He believes that there are many challenges associated with the growing prevalence of myopia in the world, and in its prevention and management from both clinical and business aspects.
ToolBox provides business consultancy to the optical and pharmaceutical industries, specialising in organisational behaviour management, strategic restructuring, project management and compliance.soll.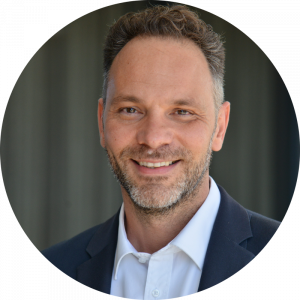 M.Sc. of Vision Science and Business (Optometry)
Specialist optometrist and new media geek
Pascal Blaser is a contact lens specialist Optometrist with 10 years experience in the contact lens industry. He has developed various designs for contact lenses to improve the visual quality from wearers.
He was working in the management of an independent custom made contact lens manufacturer in Switzerland. Pascal Blaser has presented lectures about contact lenses in Europe and the Middle East to improve the skills of eye care specialists. Additionally, he is hosting several websites in different sectors.
He is currently working intensively on the topic of myopia in children at Hoya. As Medical Affairs Manager, I work closely with different professional groups in ophthalmology and support colleagues in communication and education. A major concern is to raise awareness about myopia in the population.
This passion for eye care and new media platforms gave him the idea to create a simple and useful tool to help the affected patient and support the specialist in their daily practice.
Momentan arbeitet Pascal Blaser im Management eines unabhängigen Kontaktlinsenherstellers in der Schweiz. Er gibt Schulungen und Vorträge über die moderne, individuelle Kontaktlinsenanpassung in Europa und im Mittleren Osten.
Derzeit beschäftige er sich bei Hoya intensiv mit dem Thema Myopie bei Kindern. Als Medical Affairs Manager arbeite ich eng mit unterschiedlichen Berufsgruppen in der Augenkunde und unterstütze die Kollegen in der Kommunikation und Weiterbildung. Ein großes Anliegen dabei ist das Bewusstsein um die Myopie in der Bevölkerung zu erhöhen.
Seine Leidenschaft für das gute Sehen und die neuen Multimediatechnologien hat ihm die Idea gegeben, eine einfaches und nützliche Applikation zu entwickeln, welches dem betroffenen Kurzsichtigen helfen und den Augenspezialisten in seiner täglichen Praxis unterstützen soll.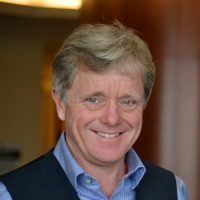 BScHons(Optom) MCOptom ,Dip SVA.
Nick Dash is an Independent Clinical Optometrist with 30 years of varied experience and interest in a range of world-leading technologies to improve Global Eye Care.
He is currently honorary lecturer at University of Wales, Cardiff whilst continuing his commercial interests and running educational events such as SkiCPD. Nick has lectured throughout the world from Harvard Medical School in the USA, to being invited 3 times by the Hong Kong Government to be Key Note Speaker on three separate occasions.
Many of his peers regard Nick to be a Key Opinion Leader in Optometry, evident when asked to give a presentation at the BCLA "Visionaries Meeting' at the Royal College of Physicians, London in 2015.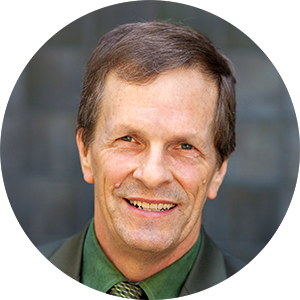 Dr. Thomas Aller, OD, FBCLA. Currently a visiting scholar at University of California, Berkeley School of Optometry and for 27 years Dr. Thomas Aller has been researching the use of bifocal contacts for the control of myopia. After receiving the world's earliest patent for a method of myopia progression control, he spent ten very enjoyable years collaborating with Brien Holden and the Vision CRC on their anti-myopia program.
Dr. Aller is currently conducting clinical trials on myopia management with an EDOF multifocal contact lens, as well as an anti-hyperopia multifocal lens design. He is also serving as a scientific and clinical advisor to TreeHouse Eyes. In 2016 he launched Myappia, a myopia progression control progression app. Dr. Aller is also the editor of managemyopia.org. Dr. Aller is a Visiting Scholar at UC Berkeley and was also an Adjunct Professor at University of Houston and serves as a consultant and advisor to several companies working on myopia control contacts, spectacles and pharmaceuticals.
Dr. Aller is also participating in the International Myopia Institute, dedicated to developing an authoritative consensus report on the myopia epidemic, its consequences and the recommended treatment approaches. Dr. Aller is the proud recipient of the 2018 Award of Excellence from the Global Specialty Lens Symposium.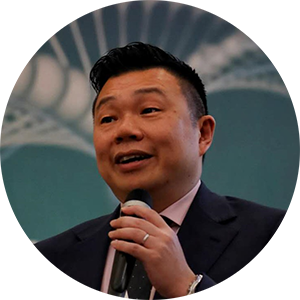 Dr Oliver Woo (Orthokeratologist, Myopia Management Consultant) Graduated from School of Optometry, University of New South Wales, Australia in 1994 and established an independent Optometrist practice in Sydney, Australia since 1997.
His special interest are paediatric optometry, myopia prevention and control contact lens fitting with Orthokeratology and specialty contact lenses. Oliver Woo opened an Orthokeratology and Myopic Control Clinic in 2010. He become first Australian fellow of International Academy of Orthokeratology and Myopic Control (FIAOMC) and mentor in 2007 where he actively participate in the continuing education conference of the IAOA (International Academy of Orthokeratology Asian Section) as an instructor and mentor for FIAOMC of Chinese ophthalmologists. Since 2014 he is at Board of Director and Senior Member Examination coordinator and Examiner of Oceania Society of Orthokeratology (Australia and New Zealand). He is also since 2017 in the FIAO Executive Committee.
Oliver Woo helping South East Asia countries optometrist associations in developing and organising Myopic Management programme and conferences and he lead the ub-Committee for Orthokeratology and Myopia Management of Asia Optometric Congress (AOC) and AOC Academy 2019
In the last years he actively participate in many local and international optometry and ophthalmology conferences and as lecturers, mentors and coaches (over 60 international presentations).
Watch his interview on ABC News on youtube.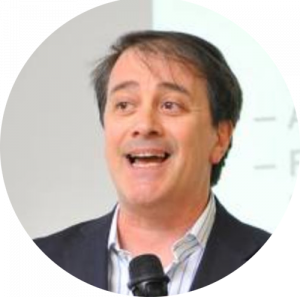 Optometrist FIACLE, FBCLA
Giancarlo Montani is Professor of Clinical Contact Lens Application at the University of Salento, Italy. Involved in Optometry education since 1988, he has been Department Head of the Contact Lens Division at the Santa Chiara University Medical Centre in  Pisa, Italy until 2004.  In 2007 Professor Giancarlo Montani has co-founded the Centre for contact lens research of the University of Salento.
Giancarlo Montani also works in private practice. He has published numerous articles in optometric journals and has been invited as a lecturer to several national and international Optometry Congresses.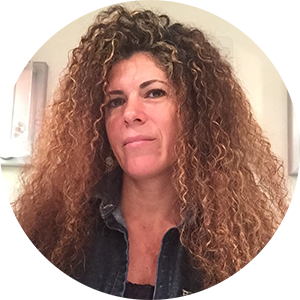 Daddi Fadel is a lens designer and specialist in contact lenses for irregular cornea, scleral lenses, myopia control, and orthokeratology.
She speaks five languages; Arabic, French, English, Italian and Greek. She studied optometry at Istituto Superiore di Scienze Optometriche (ISSO) in Rome (1998-2001), a four-year course achieved in three years with honors. She started to lecture and publish from her first year of Optometry school.
She has 20 years' experience in optometry and specialty contact lenses. She runs an optometric practice specializing in contact lenses in Italy where she personally designs and fits special customized contact lenses. She is internationally recognized as a key opinion leader, who has several peer-reviewed publications in the area of specialty contact lenses, and is a speaker in national and international symposia. She is the first Certified EyePrint Practitioner outside the USA and Canada.
She is the Founder and Immediate Past President of Accademia Italiana Lenti Sclerali (AILeS), Co-founder and President of Euro & Austral-Asia Scleral Lens Academy (EASLA), Council of the International Society of Contact Lens Specialists (ISCLS), member of the medical advisory board of the International Keratoconus Academy (IKA), Fellow of the Scleral Lens Education Society (SLES), Fellow of the British Contact Lens Association (BCLA), Programme Chair of the International Summit of Specialty Contact Lens (ISSCL) and Board Member of the International Forum for Scleral Lens Research (IFSLR) and the International Congress of Scleral Contact (ICSC).